Designating File Gallery Upload Folder on Server
Good day folks, we are running Tiki Beta 14, here is our url http://thepatriotwoodwiki.com/tiki-index.php
I am having issues trying to direct any files uploaded to a folder on our server. I want to use the tiki root folder at public_html/uploads/filegallery
But no matter how I configure the settings it seems to be uploading to database.
Here is the url of an image I uploaded to the "Administrative" file gallery folder on our site: http://thepatriotwoodwiki.com/tiki-ajax_services.php?controller=file_finder&action=finder&defaultGalleryId=1&deepGallerySearch=1&cmd=file&target=f1_Zl80
Here is how I have my server folders set in the Set Up File Storage wizard prompt: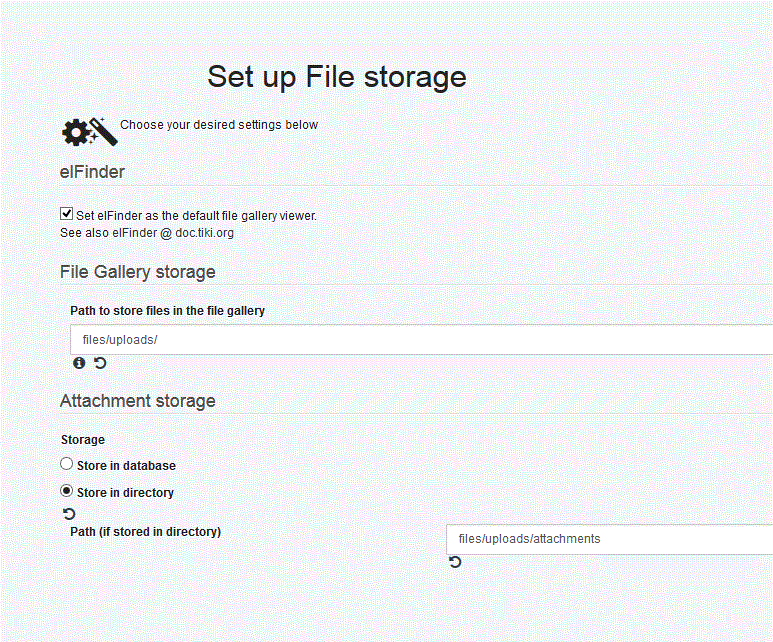 Following the instructions here at https://doc.tiki.org/File+Storage under the heading "Storing Files in a Directory" I think I chose the absolute method. The path I chose leads to public_html where tiki resides.
Am I doing this right? Thanks for any help.