One implementation is through making TikiLiveCD to be installed on a USB, with the built in programs inside the TikiLiveCD (either from it's own Slax Linux OS or from a Window$ box).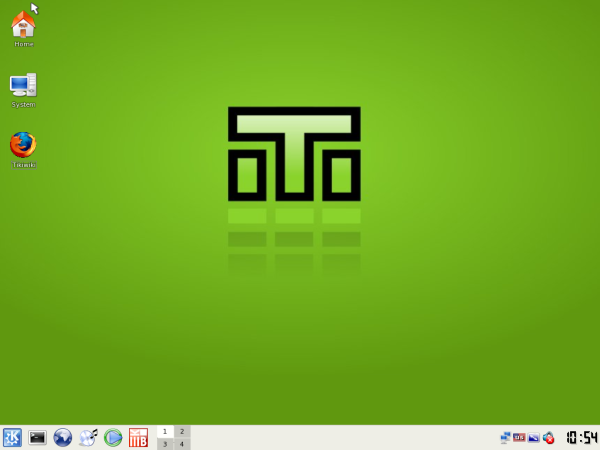 For older computer which can't boot from a usb unit, there is a companion .iso file inside the TikiLiveCD to burn an special CD to let the computer boot initially from this CD, and quickly change to the usb unit.
Changes can be saved for one session using the built in utility within Slax for saving session changes.

In oder to save further sessions, you have to move the file from your saved session to the directory "modules" and renamed to whatever name which ensures that they are the last module to be loaded (rename it to something starting from "Z", for instance). This way, next time that you start your UsbTiki those changes are taken into account after the base UsbTiki is loaded, and the live session takes them into account.
Additionally, when working with Tiki, you can export the mysql database and record it on your USB unit, and import it back whenever you need to work again with you updated Tiki. Phpmyadmin is included in the UsbTiki for your convenience.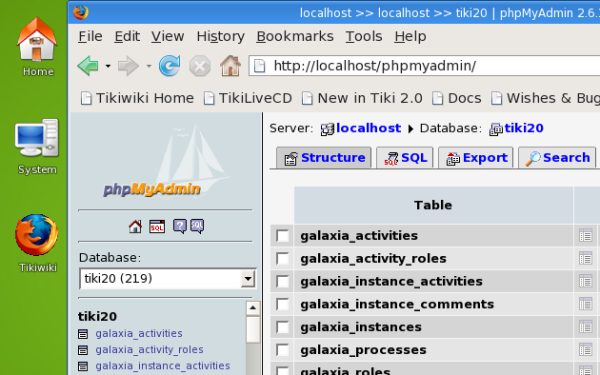 Finally, you can create a new iso file or a new usb disk including your modifications.