Welcome!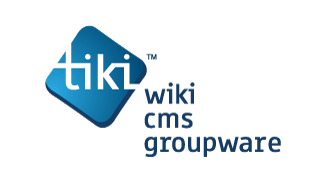 Welcome to Tiki Wiki CMS Groupware! Thanks for joining our community. We are
one of the largest open-source teams in the world
, and we're glad that you have joined the
20 000+
other members of the Tiki Community and have become part of the team!

To learn what you can expect from Tiki (and what we expect from you, as a community member), please read our Social Contract.
Getting help
Tiki is very powerful and includes more out-of-the-box features then any other application (that we're aware of!). If you need help:
Account information
Your registration gives you access to the other tiki.org sites. With one username and password, you can login to the Development site, Themes site, Documentation site, and much more.
To update
your account information
(such as your password and email address, or to upload an avatar), select
MyTiki > MyTikiHome
from the main Menu.

If you ever forget your password, just visit http://tiki.org/tiki-remind_password.php to reset it.
Getting involved
Now that you're a registered member of the Tiki community, you can help:


Tiki is also active on many social networks such as Twitter and Facebook. See http://tiki.org/networks to follow Tiki and become a fan!
Thanks again, and welcome!